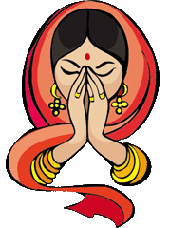 ---
Aim
Literally, Arya Veer Dal has 3 basic Aims :

Sanskriti (Culture)
Our culture is based on Vedas, hence it is also called Vedic Culture. Vedic Culture is the foremost and oldest on the Earth. Maryada Purushottam Shri Ram and Yogeshwar Shri Krishna were the followers of this Culture. According to Vedic Culture, the aim of Human Life is to attain Dharma, Arth, Kaam & Moksha. Adoption of the Symbols of Vedic Culture viz. Shikha, Sutra, Purusharth & Varnashram Arrangement based on Guna-Karma-Swabhav is the necessary for each and every Arya Veer.

Shakti (Power)
Power Building implies the physical development. A healthy mind resides in a healthy body. Pehla Sukh Nirogi Kaya. Keeping a weaker physique is the biggest sin of life. It is essential to strengthen the basic pillars of Food, Sleep and Bhramcharya to keep the body well. The regular workout provides strength to all of those. After getting the body healthy and strong, every man and woman should essentially take the proper training of the available means of Self-Defence. This training helps tremendously in saving themselves alongwith others, at the time of any mishap.

Accordingly, the Unity is Strength. Doing any work in an organised manner, ensures its success. Arya Veer Dal is a well-structured Organisation right from root level, working under one Command.

Sewa (Service)
The Sewa is the important part of integration the whole mankind. Even the beasts have been seen becoming favorable by Sewa. The person who loves the creations of God, becomes his darling. The Sewa generates this love only. To make the someone yours, the best way is Sewa. Sewa requires hard work-man-ship. The person going to serve someone shall put lenience, adoration & generousness in his heart. He must be well cultured and capable to serve others.